A
s some of you may know, I am a product junkie.
The first step to recovery is admitting that you have a problem.
😉Because of my obsession with buying and trying out different hair products, I feel comfortable with sharing with you all my favorite styling gels that can help you have the ultimate curl poppagé (yes, I just made that word up). This list will include some budget options, for those that want to save a bit of coin and some splurge options for those that don't mind spending a few extra dollars. The point is, there are plenty of products that you can use that will fit into your budget and allow your curls to win!
Budget Friendly
1. EcoStyler Gel
This has been my tried and true gel from the beginning of my natural hair journey. It has done right by me; helping me achieve sleek ponytails, curly high puffs, and wash and gos with a shiny, elongated curl. This product can definitely go the distance at price that won't break the bank. You can find this product for as low as $3. This an absolute must if you are in need of a product that is affordable and actually works for thick hair. I also love the new Gold Eco Styler.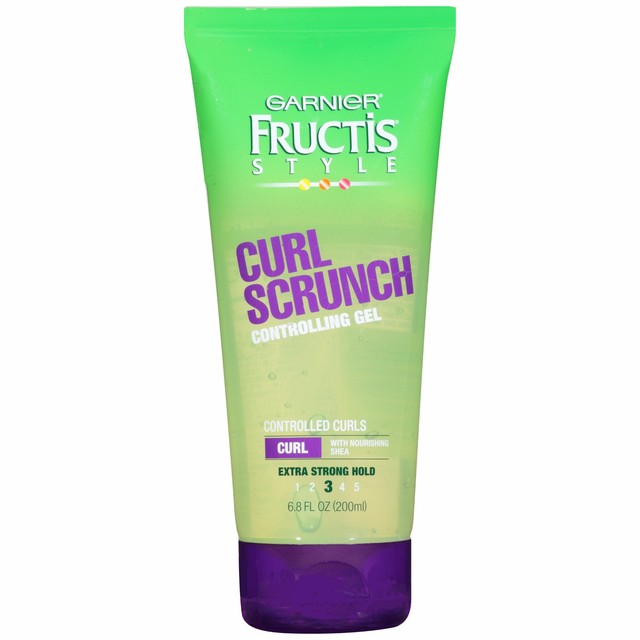 2. Garnier Fructis Curl Scrunch
I was originally given this gel for promotional/review reasons and I was skeptical to try this brand on my natural hair. I'm so grateful that I ended up giving the Curl Scrunch a chance. This product has great hold and it can be found for as little as $4 in Walmart, Target, etc. The only drawback is that it can cause your hair to feel crunchy if you use too much. This can also be solved by diluting it with water.
Big Spender

3. Taliah Waajid Curly Curl Gello
The Curly Curl Gello has become by go-to product for my wash and go and high puffs. I absolutely swear by this product. It always has my curls looking their very best and it smells so darn good. The formula is lightweight and doesn't leave behind any residue. You can pick up the Curly Curl Gello for around $8-9. Click here to purchase:
Curly Curl Gello
This High Puff was achieved using Taliah Waajid
4. Curls Blueberry Bliss Curl Control Jelly
What can I say... I'm a sucker for hair products that smell delicious! The Blueberry Bliss line is no exception. This jelly smells absolutely divine and it works well too. I found that this products must be used with a great moisturizer for optimal results. On the other hand, I would recommend for 4c curl patterns. I tried the jelly on my daughter's 4c hair and it was a No Go. The Blueberry Bliss Curl Control Jelly retails for around $15 If you are willing to give it a try, you can purchase here:
Curl Control Jelly
5. Mielle Organics Pomegranate & Honey Curling Custard
Another smell good product rounds out this list. The Mielle Organics brand is one of my favorites for my hair care needs. All of their products have a nice scent and they work wonders for my hair. The curling custard has the consistency of honey and custard. This will help to elongate your curls. My only issue with this product is that it tends to flake if your hair isn't wet or if you use too much of the custard. This retails for around $12-13. Pick yours up here:
Curling Custard